Teeth Polishing
First Class Dental Experience
Revealing the Brilliance of Teeth Polishing
The quest for the perfect smile has always been an emblem of beauty and confidence, transcending time and culture. In this pursuit, teeth polishing emerges as a discreet yet indispensable hero, sculpting your smile into a masterpiece. At A2 Dental, our passion for perfecting your smile begins with this essential practice. Teeth polishing is a non-invasive dental procedure that goes beyond mere aesthetics. It is the process of removing stains and plaque from the surfaces of your teeth, creating a gleaming canvas that exudes health and radiance.
While the allure of a dazzling smile is undeniable, it's vital to recognize that teeth polishing extends its benefits beyond aesthetics. A2 Dental, a leading Orange County dental office, understands this dynamic and offers you the gateway to a healthier, more vibrant smile.
This artful procedure involves the use of specialized equipment and gentle abrasives to meticulously smooth the tooth surface, eradicating unsightly stains and plaque that have taken residence over time. By doing so, teeth polishing ensures that your oral health remains in its prime, preventing the build-up of harmful bacteria that can lead to an array of dental issues.
In the following sections, we will delve deeper into the facets of teeth polishing – who stands to gain the most from it, the various options available at A2 Dental, and why we believe you should entrust your smile to our experienced Orange County dentists. Your journey to an impeccable smile begins here, at the crossroads of artistry and science.
The Path to a Radiant Smile
In conclusion, teeth polishing is more than just a cosmetic procedure; it's an essential step towards preserving your oral health and enhancing your smile. At A2 Dental, we understand the importance of maintaining your teeth in their most pristine state. As the premier Orange County dental office, we take pride in offering a range of options for teeth polishing.
By choosing A2 Dental, you're not only opting for excellence in dental care but also a commitment to your smile's radiance and your oral health's longevity. Trust our experienced Orange County dentists to leave you with a smile that's as bright as the California sun.
So, if you're in search of the best Orange County dentists for teeth polishing, look no further than A2 Dental. Contact us today to schedule an appointment and experience the brilliance of teeth polishing with the leaders in dental care in Orange County, California.
Remember, a dazzling smile is not just a dream; it's a reality waiting to be unveiled at A2 Dental.
Nicola Casale
"A2 Dental Lounge is the best practice ever! Gorgeous and luxurious design with state of the art technology. The staff is amazing – so kind, caring and thoughtful. They always asked how they could make the treatment the best experience and you even receive a warm washcloth after your cleaning! Dr. Arman was attentive, gentle and communicated during each step of the appointment. For anyone fearful of the dentist, this is your place! They will make you feel comfortable, put you at ease and ensure that your time with them is only positive."
WHY CHOOSE US
Our dedicated team of Orange County dentists provide personalized attention while listening to your concerns and goals. Through collaborative decision-making, we create a customized treatment plan aligned with your desires. With our unmatched expertise and compassion, trust that your smile is in the hands of professionals committed to helping you achieve the smile you deserve. Experience an elevated dental journey in our state-of-the-art facility, where comfort and advanced technology meet. At A2 Dental Lounge, your smile is our passion, and we are here to help you shine confidently with every beam.
We offer a comprehensive range of dental services, ensuring that all your oral health needs can be met under one roof. Whether you require routine check-ups and cleanings, cosmetic dentistry procedures or oral periodontal surgery, our skilled team can provide the necessary care.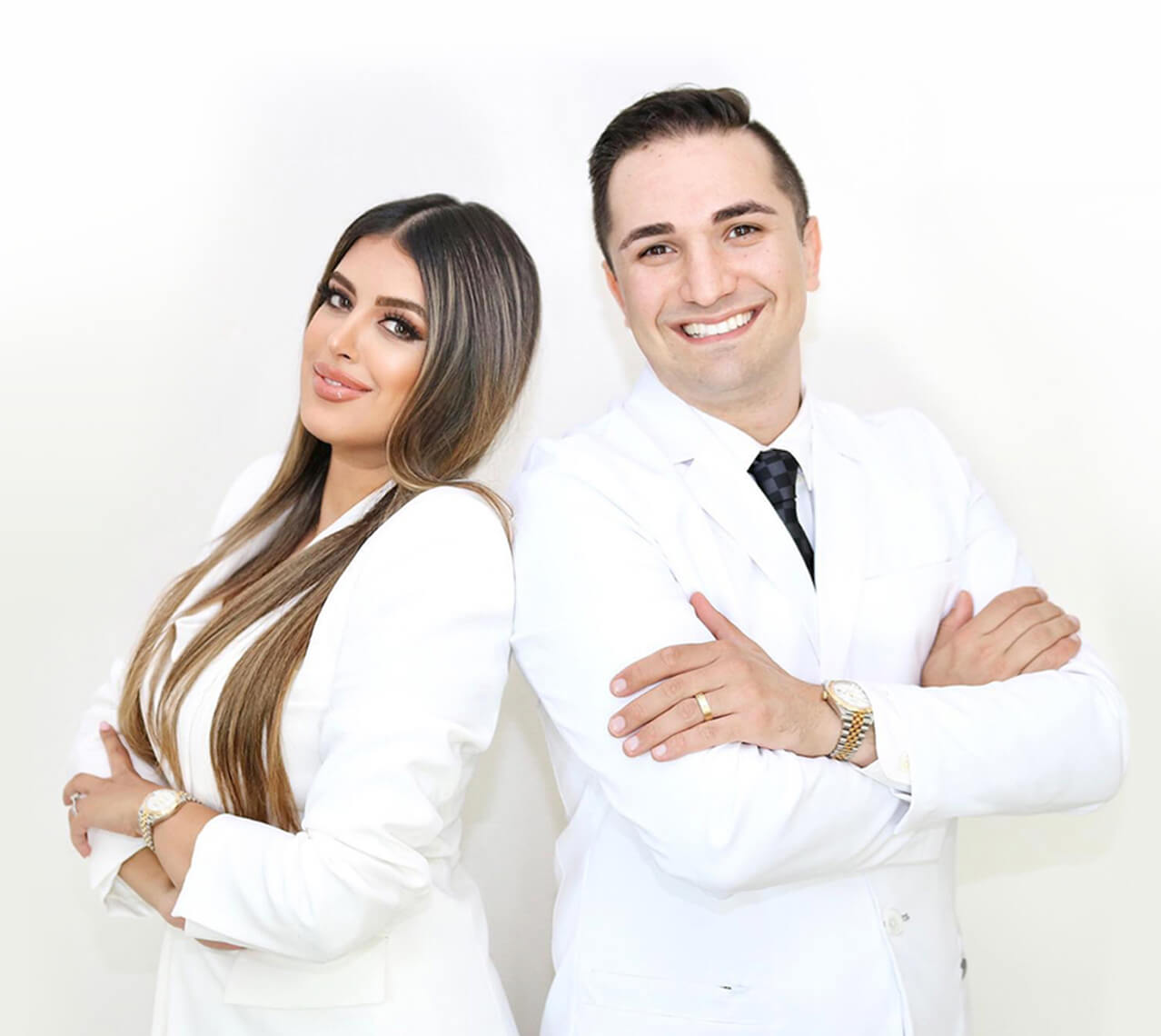 Frequently Asked Questions
Tooth polishing is a dental procedure that involves the removal of stains and plaque from the tooth surfaces to improve their appearance and smoothness.
Tooth polishing helps maintain good oral hygiene by removing surface stains, plaque, and bacterial biofilm that can contribute to tooth decay and gum disease.
Tooth polishing is typically done using a specialized dental instrument or a prophy cup attached to a dental handpiece. A polishing paste containing abrasive particles is applied to the teeth and gently buffed to remove stains and plaque.
Tooth polishing is generally painless and does not require anesthesia. Patients may experience mild discomfort or sensitivity during the procedure, but it is usually minimal.
When performed by a trained dental professional, tooth polishing is safe and does not damage tooth enamel. The polishing paste used is mildly abrasive and designed for dental use.
Tooth polishing is typically performed during regular dental check-ups and cleanings, which are recommended every six months for most individuals. The frequency may vary based on individual needs.
Tooth polishing can remove surface stains, which may result in a brighter and whiter appearance. However, it is not a substitute for professional teeth whitening procedures for deeper stains.
No, tooth polishing is different from dental scaling. Scaling involves the removal of tartar (hardened plaque) from below the gumline, while polishing focuses on the removal of surface stains and plaque above the gumline.
Tooth polishing is generally safe for most individuals. However, it may not be recommended for those with certain dental conditions or sensitivities. Dentists will assess individual needs and conditions before performing the procedure.
Tooth polishing is typically covered as part of a routine dental cleaning and check-up. Dental insurance often includes preventive care benefits, which may cover the cost of tooth polishing.
Paying For Your Dental Implants
We accept dental insurance
Payment plan options available
CareCredit financing accepted
ArooshaFit
Okay WOW! Where do I even begin!?
This was hands down the best dentist experience I've ever had.
I'm not someone that enjoys going to the dentist & I try to avoid it at all costs but my mom was raving about their services so I decided to finally go in.
As soon as you step in the aesthetics are just beautiful, there's comfortable couches, the staff is very friendly & offered me coffee/water.
I was given a little checklist to select some things they offer to make my experience more comfortable, when I entered the room there was a lavender like smell, a heated pillow around my neck, a blanket, a TV on the top so when I was laying in the chair I could see a beautiful scenic video and was given headphones with relaxing music playing (you can change the channel too).
I felt like I was in a spa!!
Dr Arman was SO professional and explained everything very well.
I was in & out in a timely manner too.
I already have my next appointment booked & looking forward to going back.
I left feeling great and that's not normal for me after a dentist appointment.
Highly highly recommend A2 dental! They're the BEST, I can confidently say I'm never going back to another dentist again.
write to our
Dental Office