Oral Cancer Screening
First Class Dental Experience
Unveiling the Importance of Oral Cancer Screening
In the expansive domain of healthcare, there are topics that often remain in the shadows, lurking quietly until they become pressing concerns. One such topic is oral cancer screening, a critical facet of comprehensive dental care that often doesn't receive the attention it deserves. At A2 Dental, your esteemed Orange County dental office, we understand the profound significance of this procedure and the difference it can make in your life. In this comprehensive article, we delve deep into the world of oral cancer screening, aiming to enlighten our readers about its importance, process, benefits, and why Orange County dentists at A2 Dental stand as the pinnacle choice for this crucial service.
Oral cancer, a menacing ailment that can strike anyone, deserves more than just a passing thought. As dedicated advocates of oral health, we believe that knowledge is power, and this knowledge can save lives. Together, we will unravel the mysteries of oral cancer screening, providing you with insights that transcend the ordinary. Let us unveil the hidden truths, as we shine a light on a topic that impacts us all in ways we might not even realize.
Comprehensive Care at A2 Dental: More Than Just a Dental Office
When it comes to oral cancer screening, you deserve the utmost care and expertise, and A2 Dental's Orange County dentists deliver just that. Our commitment to your well-being extends beyond the chair; it's our mission. Here's why you should choose A2 Dental for your oral cancer screening needs:
Expertise: Our highly skilled and experienced team of dentists in Orange County, California, will ensure that you receive the most accurate and thorough oral cancer screening available.
Cutting-Edge Technology: We continually invest in the latest technology, ensuring that our patients have access to the best diagnostic tools available.
Comprehensive Care: A2 Dental is more than just a dental office; we provide a holistic approach to your oral health, addressing all your needs with care and precision.
Comfortable Environment: Our patient-centric approach ensures that your experience is comfortable and anxiety-free. We prioritize your well-being at every step of the process.
Prioritize Your Health: The Final Call to Action
In conclusion, oral cancer screening is an indispensable part of maintaining oral health and general well-being. A2 Dental, your trusted Orange County dental office, is dedicated to providing the highest level of care and expertise in this critical aspect of dentistry. Don't leave your health to chance – schedule an appointment with us and experience the difference. Your oral health matters, and A2 Dental is here to ensure it stays at its best. Contact us today and entrust your health to the leading Orange County dentists. Your well-being is our priority.
Nicola Casale
"A2 Dental Lounge is the best practice ever! Gorgeous and luxurious design with state of the art technology. The staff is amazing – so kind, caring and thoughtful. They always asked how they could make the treatment the best experience and you even receive a warm washcloth after your cleaning! Dr. Arman was attentive, gentle and communicated during each step of the appointment. For anyone fearful of the dentist, this is your place! They will make you feel comfortable, put you at ease and ensure that your time with them is only positive."
WHY CHOOSE US
Our dedicated team of Orange County dentists provide personalized attention while listening to your concerns and goals. Through collaborative decision-making, we create a customized treatment plan aligned with your desires. With our unmatched expertise and compassion, trust that your smile is in the hands of professionals committed to helping you achieve the smile you deserve. Experience an elevated dental journey in our state-of-the-art facility, where comfort and advanced technology meet. At A2 Dental Lounge, your smile is our passion, and we are here to help you shine confidently with every beam.
We offer a comprehensive range of dental services, ensuring that all your oral health needs can be met under one roof. Whether you require routine check-ups and cleanings, cosmetic dentistry procedures or oral periodontal surgery, our skilled team can provide the necessary care.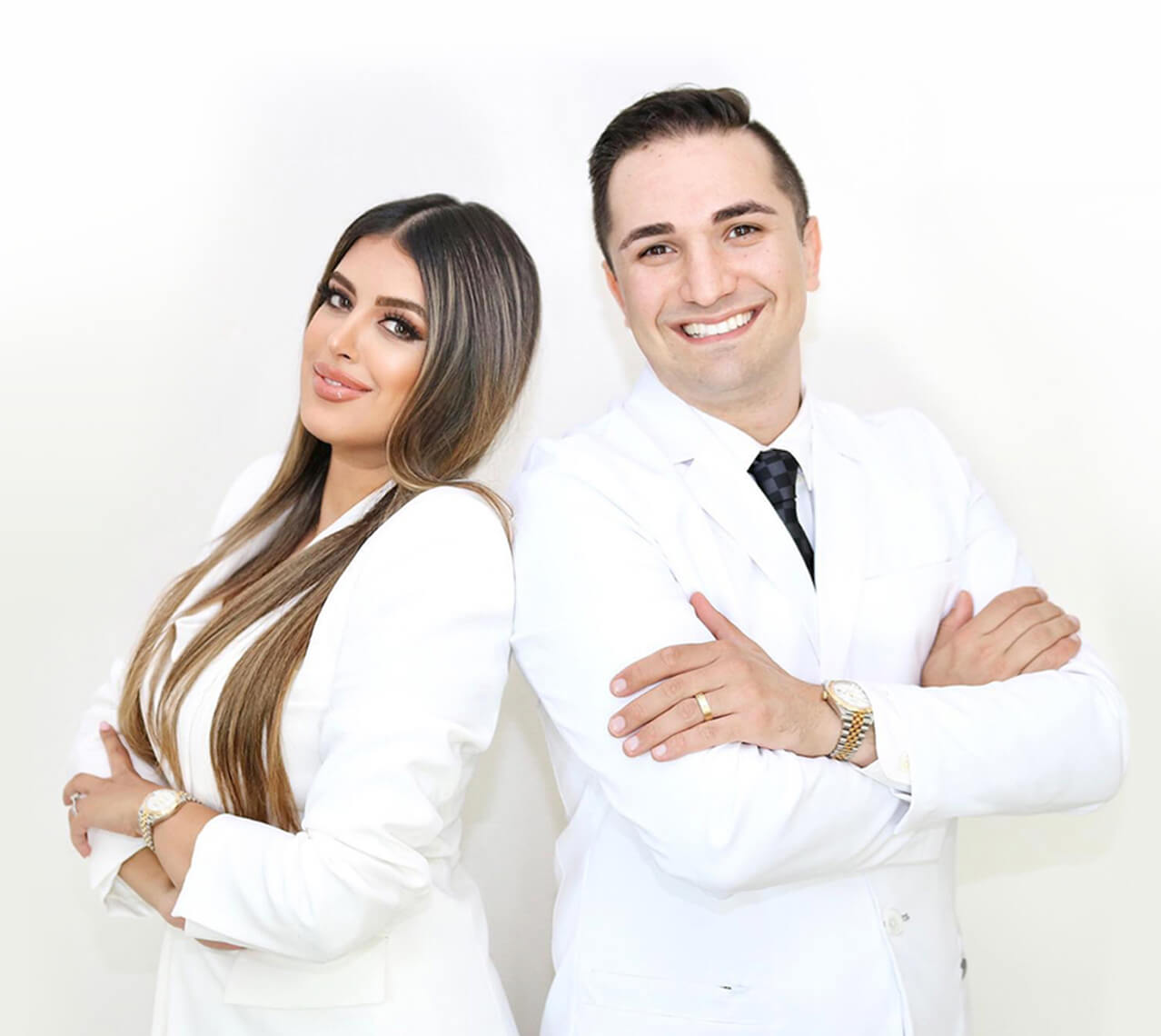 Frequently Asked Questions
Oral cancer screening is a thorough examination performed by a dentist or oral health professional to detect signs or symptoms of oral cancer or precancerous conditions in the mouth and throat.
Early detection of oral cancer significantly improves treatment outcomes. Regular screenings can help identify potential issues in their initial stages when they are more manageable.
Oral cancer screening is recommended for all adults during their routine dental check-ups, as the risk of oral cancer increases with age and other risk factors like tobacco and alcohol use.
Common risk factors include tobacco use (smoking and smokeless tobacco), heavy alcohol consumption, human papillomavirus (HPV) infection, a history of oral cancer, and excessive sun exposure to the lips.
During a screening, the dentist or oral health professional visually examines the mouth, tongue, throat, and other oral tissues for any abnormalities, such as lumps, sores, or changes in color or texture.
No, an oral cancer screening is typically painless and non-invasive. It involves a visual inspection and may include palpation of the neck and throat to check for any enlarged lymph nodes.
Signs of concern may include persistent mouth sores, lumps, white or red patches, difficulty swallowing, chronic hoarseness, or any unexplained changes in the oral tissues. Individuals should seek prompt dental or medical attention if they notice any of these symptoms.
Oral cancer screening should be part of the routine dental check-up, which is typically recommended every six months. However, the frequency may vary depending on individual risk factors and the dentist's recommendation.
If an abnormality is found, the dentist may recommend further diagnostic tests such as a biopsy to determine the nature of the lesion or tissue changes. Early diagnosis allows for timely treatment.
Oral cancer screening is often included as part of a routine dental check-up and may be covered by dental insurance. Patients should check with their insurance provider for specific coverage details.
Paying For Your Dental Implants
We accept dental insurance
Payment plan options available
CareCredit financing accepted
Cindy Escude
Dr. Shahriar Agahi is at the top of his field regarding both his technical expertise and communication skills. He fosters an open, communication link with and for his patients. He exhibits endless patience as he outlines procedural options and related details; in addition to, addressing any and all questions and/or concerns his patient has. His technical knowledge and skills are of expert caliber Through Dr. Agahi's kindness, insight, patience, thoughtfulness, understanding. knowledge and genuine concern, he provides his patients with Five Star Care times two! As a fyi, a bit of my background to support my belief of Dr. Agahi as an excellent Medical Provider. Over the years, due to many aggressive surgeries and treatments, I deal with complex, chronic medical challenges each and every day. Through the years, my issues require consultations and/or treatments with a wide range of Providers whose expertise crosses into numerous specialized areas. My complex dental environment significantly deteriorated the past few years, reaching a dangerous level of severity the summer of 2022.

After extensive research, God's blessing and a little luck, I had a consultation with a Specialist practicing in CA, while I reside in Utah … it was Dr Agahi. Since then, we have had many discussions regarding treatment options and detailed procedures in conjunction with my challenging medical conditions. Our conversations led to a treatment plan, scheduled surgeries of 15+ hours, many trips to CA and a healthy dental environment, in progress today, which includes 12 successful implants. With my extensive medical history and the fact I needed to consult with over 70+ Specialists, I have been exposed to numerous methods of practicing medicine within my Team. I shared a bit of myself with you to justify my ranking of Dr. Agahi within the top Specialists 5 of my entire Medical Provider Team. In addition to his technical knowledge and skills, I value most his gift to communicate and treat his patient as an individual, a person he has concerns for, an individual he cares about! I am most grateful to have found Dr. Agahi and have him as a key, crucial member of my Medical Support Team; he's the Best!
write to our
Dental Office