Where Precision Meets Compassion – Your 3D Oral Imaging Destination
In the heart of Orange County, California, where cutting-edge technology meets compassionate care, there exists a dental oasis that stands out amidst the crowd – A2 Dental Lounge. This renowned Orange County dental office has become synonymous with excellence and innovation, offering a diverse array of dental services, with a particular emphasis on 3D Oral Imaging.
A2 Dental Lounge has etched its name in the annals of dental history as a true pioneer in the field. With a commitment to staying at the forefront of dental advancements, A2 Dental Lounge has embraced 3D Oral Imaging technology with open arms, recognizing its transformative potential.
At A2 Dental Lounge, the integration of 3D Oral Imaging technology is not merely a fancy addition but a core element of their commitment to providing the best possible care to their patients. It's a testament to their dedication to staying ahead of the curve and offering their patients the highest standards in dental diagnostics and treatment.
We'll delve into the world of 3D Oral Imaging, exploring what it is, who needs it, and why A2 Dental Lounge is the definitive choice for those seeking the best in Orange County dentists. Prepare to embark on a journey through the future of dentistry, where precision, innovation, and patient-centric care converge to create a smile that truly shines.
Embrace the Future: A2 Dental Lounge and 3D Oral Imaging
3D Oral Imaging is the future of dentistry. Its ability to provide comprehensive, accurate, and highly detailed images has transformed the field, making diagnosis and treatment planning more effective than ever before. If you are in Orange County, California, and in need of dental care, look no further than A2 Dental Lounge. As the pioneers in this technology, they offer the most advanced 3D Oral Imaging services to ensure you receive the best possible care.
With the use of 3D Oral Imaging, A2 Dental Lounge provides a higher level of precision, which results in more efficient treatments, fewer complications, and better patient outcomes. Whether you need a routine check-up, orthodontic treatment, or assistance with a complex dental issue, A2 Dental Lounge's Orange County dentists are here to ensure your dental health is in the best hands.
Make the wise choice today and embrace the future of dentistry by choosing A2 Dental Lounge. Your oral health deserves the best, and A2 Dental Lounge is here to provide it. Book an appointment today to experience the difference that 3D Oral Imaging can make in your dental care. Your smile, your health, and your peace of mind are worth it.
Nicola Casale
"A2 Dental Lounge is the best practice ever! Gorgeous and luxurious design with state of the art technology. The staff is amazing – so kind, caring and thoughtful. They always asked how they could make the treatment the best experience and you even receive a warm washcloth after your cleaning! Dr. Arman was attentive, gentle and communicated during each step of the appointment. For anyone fearful of the dentist, this is your place! They will make you feel comfortable, put you at ease and ensure that your time with them is only positive."
WHY CHOOSE US
Our dedicated team of Orange County dentists provide personalized attention while listening to your concerns and goals. Through collaborative decision-making, we create a customized treatment plan aligned with your desires. With our unmatched expertise and compassion, trust that your smile is in the hands of professionals committed to helping you achieve the smile you deserve. Experience an elevated dental journey in our state-of-the-art facility, where comfort and advanced technology meet. At A2 Dental Lounge, your smile is our passion, and we are here to help you shine confidently with every beam.
We offer a comprehensive range of dental services, ensuring that all your oral health needs can be met under one roof. Whether you require routine check-ups and cleanings, cosmetic dentistry procedures or oral periodontal surgery, our skilled team can provide the necessary care.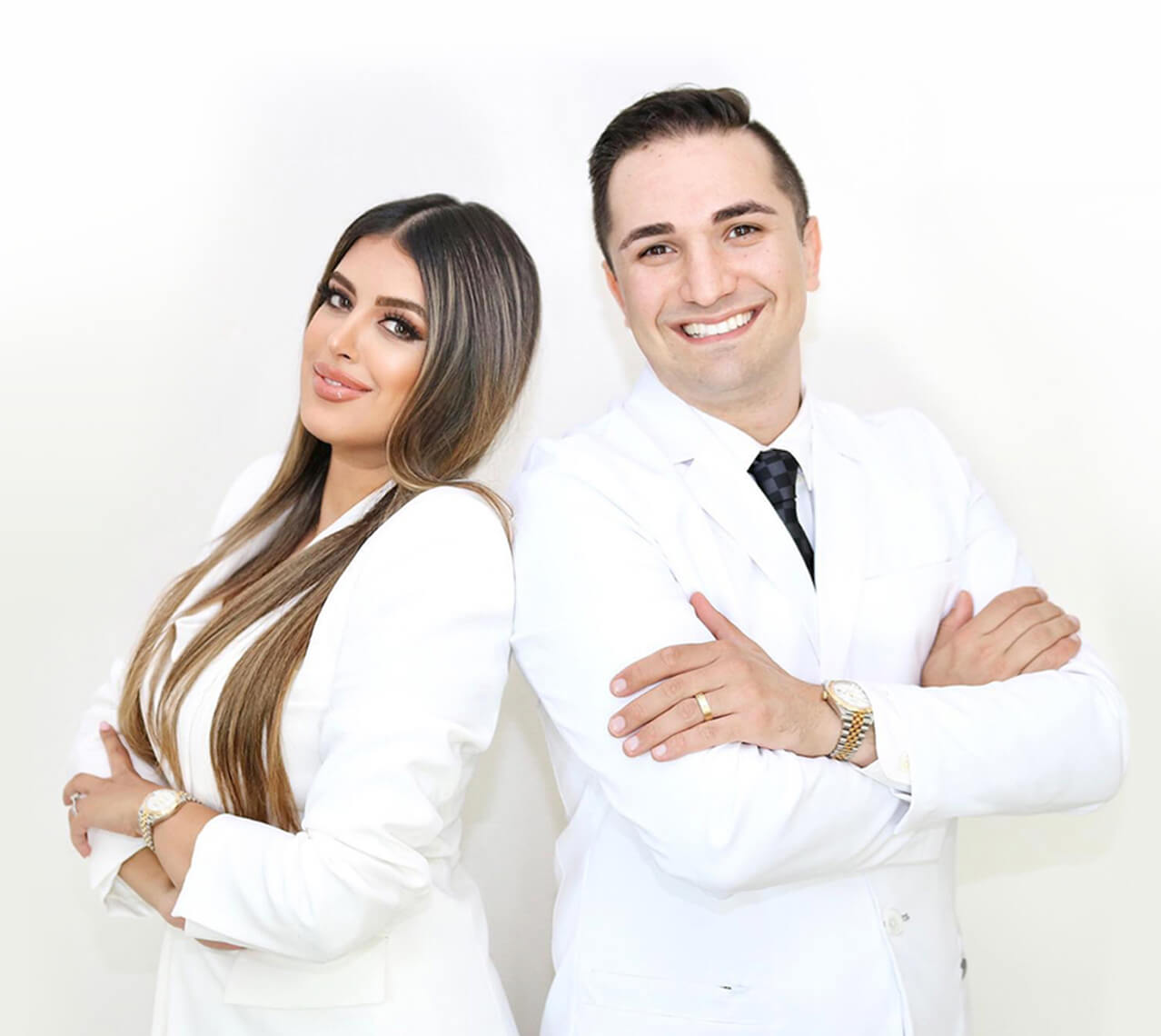 Frequently Asked Questions
CBCT stands for Cone Beam Computed Tomography, which is a specialized 3D imaging technology used in dentistry to capture detailed images of the oral and maxillofacial regions.
CBCT provides three-dimensional images that offer a more comprehensive view of the oral structures, whereas traditional X-rays are typically two-dimensional and offer a limited perspective.
CBCT imaging is commonly used for treatment planning in implant dentistry, orthodontics, oral surgery, endodontics, and in the evaluation of complex dental issues such as impacted teeth and dental infections.
CBCT imaging exposes patients to a lower dose of radiation compared to traditional medical CT scans. The level of radiation used is considered safe, but the procedure is generally avoided during pregnancy unless absolutely necessary.
A CBCT scan is typically a quick procedure, often taking only 10 to 30 seconds to capture the necessary images.
Patients may be asked to remove metal objects, jewelry, and eyeglasses before the scan. Depending on the specific scan area, they may also be instructed to avoid eating or drinking for a certain period.
Yes, CBCT imaging can reveal dental conditions, such as hidden infections, fractures, or impacted teeth, that may not be easily visible on traditional X-rays.
CBCT images are typically interpreted and analyzed by dentists, oral and maxillofacial radiologists, and other specialists who use the data to make treatment decisions.
Yes, CBCT scans can provide detailed images of the TMJ and surrounding structures, which can be valuable for diagnosing TMJ disorders and planning treatment.
CBCT imaging may be covered by dental insurance in specific cases where it is deemed medically necessary. Patients should check with their insurance provider for coverage details.
CBCT imaging is a valuable tool in modern dentistry, providing precise 3D information that aids in diagnosis, treatment planning, and the overall delivery of dental care. It allows for more accurate and efficient procedures in various dental specialties.
Paying For Your Dental Implants
We accept dental insurance
Payment plan options available
CareCredit financing accepted
Cindy Escude
Dr. Shahriar Agahi is at the top of his field regarding both his technical expertise and communication skills. He fosters an open, communication link with and for his patients. He exhibits endless patience as he outlines procedural options and related details; in addition to, addressing any and all questions and/or concerns his patient has. His technical knowledge and skills are of expert caliber Through Dr. Agahi's kindness, insight, patience, thoughtfulness, understanding. knowledge and genuine concern, he provides his patients with Five Star Care times two! As a fyi, a bit of my background to support my belief of Dr. Agahi as an excellent Medical Provider. Over the years, due to many aggressive surgeries and treatments, I deal with complex, chronic medical challenges each and every day. Through the years, my issues require consultations and/or treatments with a wide range of Providers whose expertise crosses into numerous specialized areas. My complex dental environment significantly deteriorated the past few years, reaching a dangerous level of severity the summer of 2022.

After extensive research, God's blessing and a little luck, I had a consultation with a Specialist practicing in CA, while I reside in Utah … it was Dr Agahi. Since then, we have had many discussions regarding treatment options and detailed procedures in conjunction with my challenging medical conditions. Our conversations led to a treatment plan, scheduled surgeries of 15+ hours, many trips to CA and a healthy dental environment, in progress today, which includes 12 successful implants. With my extensive medical history and the fact I needed to consult with over 70+ Specialists, I have been exposed to numerous methods of practicing medicine within my Team. I shared a bit of myself with you to justify my ranking of Dr. Agahi within the top Specialists 5 of my entire Medical Provider Team. In addition to his technical knowledge and skills, I value most his gift to communicate and treat his patient as an individual, a person he has concerns for, an individual he cares about! I am most grateful to have found Dr. Agahi and have him as a key, crucial member of my Medical Support Team; he's the Best!
write to our
Dental Office