SureSmile
First Class Dental Experience
Straighten Your Smile Discreetly with SureSmile
At A2 Dental Lounge, we believe that every patient deserves a smile they can be proud of. SureSmile is a modern orthodontic treatment designed to discreetly align teeth without the need for traditional braces. This revolutionary system utilizes a series of clear, custom-made aligners that are virtually invisible when worn. Crafted from smooth, BPA-free plastic, SureSmile aligners gently guide your teeth into their desired position, allowing for a more comfortable and inconspicuous treatment experience.
SureSmile is a versatile orthodontic treatment that can address a wide range of dental concerns. Whether you are an adult seeking to enhance your professional image or a teenager looking for a discreet way to align your teeth, SureSmile might be the perfect solution for you.
Embrace the Advantages of Invisible Orthodontics
Orange County dentists at A2 Dental Lounge proudly offer SureSmile as a premier option for our patients seeking an alternative to traditional braces. Here are some remarkable benefits that make SureSmile a preferred choice for a well-informed clientele:
Aesthetics: SureSmile aligners are transparent, blending seamlessly with your natural teeth and allowing you to maintain your confidence throughout treatment.
Comfort: The smooth, custom-fit aligners are designed for maximum comfort, minimizing irritation to your gums and cheeks often associated with traditional braces.
Convenience: SureSmile aligners are removable, granting you the freedom to enjoy your favorite foods without restrictions. Brushing and flossing are also a breeze, as there are no wires or brackets to navigate around.
Subtle Progression: With SureSmile's discreet nature, friends and colleagues may not even notice you're undergoing orthodontic treatment until they witness the stunning results.
At A2 Dental Lounge, our Orange County cosmetic dentists are committed to providing you with the most innovative and effective orthodontic solutions available. With SureSmile, you can achieve the smile of your dreams while embracing the comfort, convenience, and subtlety that this revolutionary treatment offers.
Nicola Casale
"A2 Dental Lounge is the best practice ever! Gorgeous and luxurious design with state of the art technology. The staff is amazing – so kind, caring and thoughtful. They always asked how they could make the treatment the best experience and you even receive a warm washcloth after your cleaning! Dr. Arman was attentive, gentle and communicated during each step of the appointment. For anyone fearful of the dentist, this is your place! They will make you feel comfortable, put you at ease and ensure that your time with them is only positive."
WHY CHOOSE US
Our dedicated team of Orange County dentists provide personalized attention while listening to your concerns and goals. Through collaborative decision-making, we create a customized treatment plan aligned with your desires. With our unmatched expertise and compassion, trust that your smile is in the hands of professionals committed to helping you achieve the smile you deserve. Experience an elevated dental journey in our state-of-the-art facility, where comfort and advanced technology meet. At A2 Dental Lounge, your smile is our passion, and we are here to help you shine confidently with every beam.
We offer a comprehensive range of dental services, ensuring that all your oral health needs can be met under one roof. Whether you require routine check-ups and cleanings, cosmetic dentistry procedures or oral periodontal surgery, our skilled team can provide the necessary care.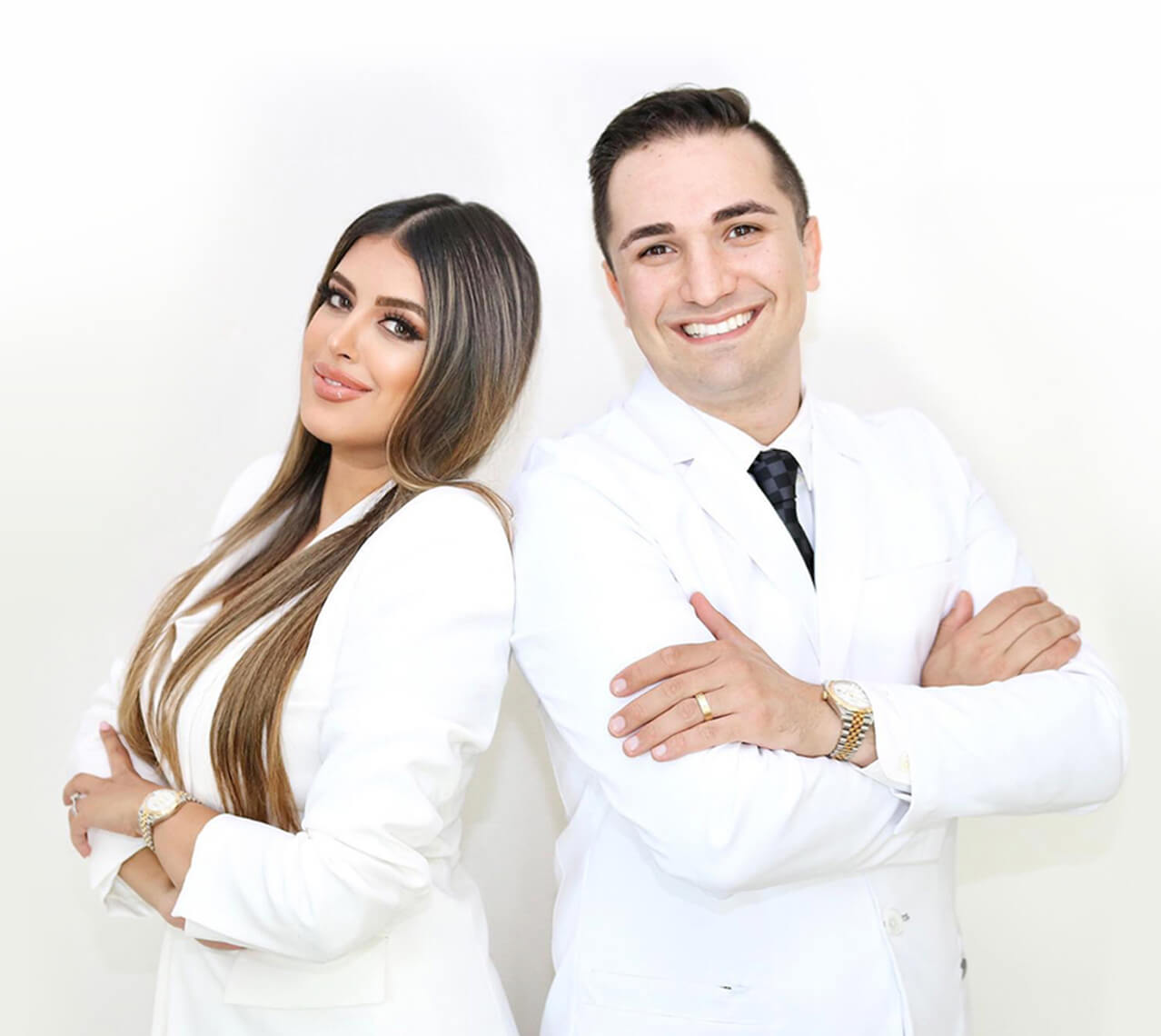 Frequently Asked Questions
SureSmile clear aligners are a type of orthodontic treatment that uses a series of transparent, removable trays to straighten teeth and correct bite issues, similar to Invisalign.
SureSmile aligners gradually shift teeth into their desired positions by applying controlled and precise force. Each aligner is worn for a specified period before moving on to the next one.
SureSmile aligners are virtually invisible, comfortable, and removable, making them a discreet and convenient option for orthodontic treatment. They also offer precise planning and monitoring with digital technology.
The treatment duration varies depending on individual orthodontic needs. However, many patients achieve their desired results within 6 to 18 months.
SureSmile clear aligners are effective for treating a wide range of orthodontic problems, including mild to moderate cases of crowding, spacing, and bite misalignment. However, complex cases may require traditional braces.
No, one of the advantages of SureSmile aligners is that they are removable, allowing you to eat and drink without restrictions. However, it's essential to remove them while eating and maintain good oral hygiene.
SureSmile aligners should be worn for at least 22 hours a day. They should only be removed for eating, drinking, and oral hygiene routines.
Yes, regular dental check-ups are crucial during SureSmile treatment to monitor progress and ensure that your teeth are moving as planned. Adjustments to your treatment plan may be made as needed.
Yes, you can whiten your teeth during SureSmile treatment. In fact, some aligners can double as teeth-whitening trays, providing a convenient way to improve your smile's aesthetics.
Yes, SureSmile clear aligners are suitable for both teenagers and adults seeking orthodontic treatment. They are a discreet and convenient option for individuals of all ages.
Paying For Your Dental Implants
We accept dental insurance
Payment plan options available
CareCredit financing accepted
ArooshaFit
Okay WOW! Where do I even begin!?
This was hands down the best dentist experience I've ever had.
I'm not someone that enjoys going to the dentist & I try to avoid it at all costs but my mom was raving about their services so I decided to finally go in.
As soon as you step in the aesthetics are just beautiful, there's comfortable couches, the staff is very friendly & offered me coffee/water.
I was given a little checklist to select some things they offer to make my experience more comfortable, when I entered the room there was a lavender like smell, a heated pillow around my neck, a blanket, a TV on the top so when I was laying in the chair I could see a beautiful scenic video and was given headphones with relaxing music playing (you can change the channel too).
I felt like I was in a spa!!
Dr Arman was SO professional and explained everything very well.
I was in & out in a timely manner too.
I already have my next appointment booked & looking forward to going back.
I left feeling great and that's not normal for me after a dentist appointment.
Highly highly recommend A2 dental! They're the BEST, I can confidently say I'm never going back to another dentist again.
write to our
Dental Office