Dental Inlays and Onlays
First Class Dental Experience
Elevate Your Smile with Dental Inlays and Onlays at A2 Dental Lounge, Orange County's Premier Dental Office
Dental inlays and onlays are restorative treatments utilized to address dental damage or decay. When the extent of damage falls between that which can be repaired with a filling and that which requires a dental crown, our skilled dentist may suggest the application of a dental inlay or onlay.
Dental inlays are used when the damage or decay lies within the cusps of a tooth, while onlays are employed when the restoration extends to cover one or more of the cusps, providing a more extensive and comprehensive repair
The Artful Procedure: Crafting Perfection with Dental Inlays and Onlays
At A2 Dental Lounge in Orange County, we understand that each smile is a masterpiece waiting to be restored. Our dentists take great pride in the intricate process of applying dental inlays and onlays to ensure both form and function. Through a comprehensive and gentle procedure, we start by preparing the affected tooth, precisely removing any decayed or damaged portions. Next, our skilled dentists take meticulous impressions of your tooth to create custom-made inlays or onlays. Finally, these carefully crafted restorations are expertly bonded to your tooth surface, seamlessly blending with your natural teeth.
Benefits of Dental Inlays and Onlays
Choosing dental inlays and onlays at A2 Dental Lounge in Orange County offers an array of benefits that go beyond mere dental restoration. These remarkable restorations provide long-lasting strength and protection to your damaged tooth and enhance its appearance with a natural and flawless finish. Crafted from high-quality materials, such as porcelain or composite resin, dental inlays, and onlays ensure durability, preventing further damage and decay. Unlike traditional fillings, these restorations preserve the maximum healthy tooth structure, promoting optimal oral health for years.
Take the Leap Towards a Radiant Smile with A2 Dental Lounge, Orange County's Trusted Dentists
When it comes to dental inlays and onlays, trust the expertise of Orange County dentists at A2 Dental Lounge to deliver unparalleled excellence. From our state-of-the-art facilities to our talented team of dental artisans, we are dedicated to creating smiles that transcend expectations. Experience the transformative power of dental inlays and onlays at A2 Dental Lounge, Orange County's premier dental office. Schedule your appointment today and discover the artistry and innovation that awaits you.
Nicola Casale
"A2 Dental Lounge is the best practice ever! Gorgeous and luxurious design with state of the art technology. The staff is amazing – so kind, caring and thoughtful. They always asked how they could make the treatment the best experience and you even receive a warm washcloth after your cleaning! Dr. Arman was attentive, gentle and communicated during each step of the appointment. For anyone fearful of the dentist, this is your place! They will make you feel comfortable, put you at ease and ensure that your time with them is only positive."
WHY CHOOSE US
Our dedicated team of Orange County dentists provide personalized attention while listening to your concerns and goals. Through collaborative decision-making, we create a customized treatment plan aligned with your desires. With our unmatched expertise and compassion, trust that your smile is in the hands of professionals committed to helping you achieve the smile you deserve. Experience an elevated dental journey in our state-of-the-art facility, where comfort and advanced technology meet. At A2 Dental Lounge, your smile is our passion, and we are here to help you shine confidently with every beam.
We offer a comprehensive range of dental services, ensuring that all your oral health needs can be met under one roof. Whether you require routine check-ups and cleanings, cosmetic dentistry procedures or oral periodontal surgery, our skilled team can provide the necessary care.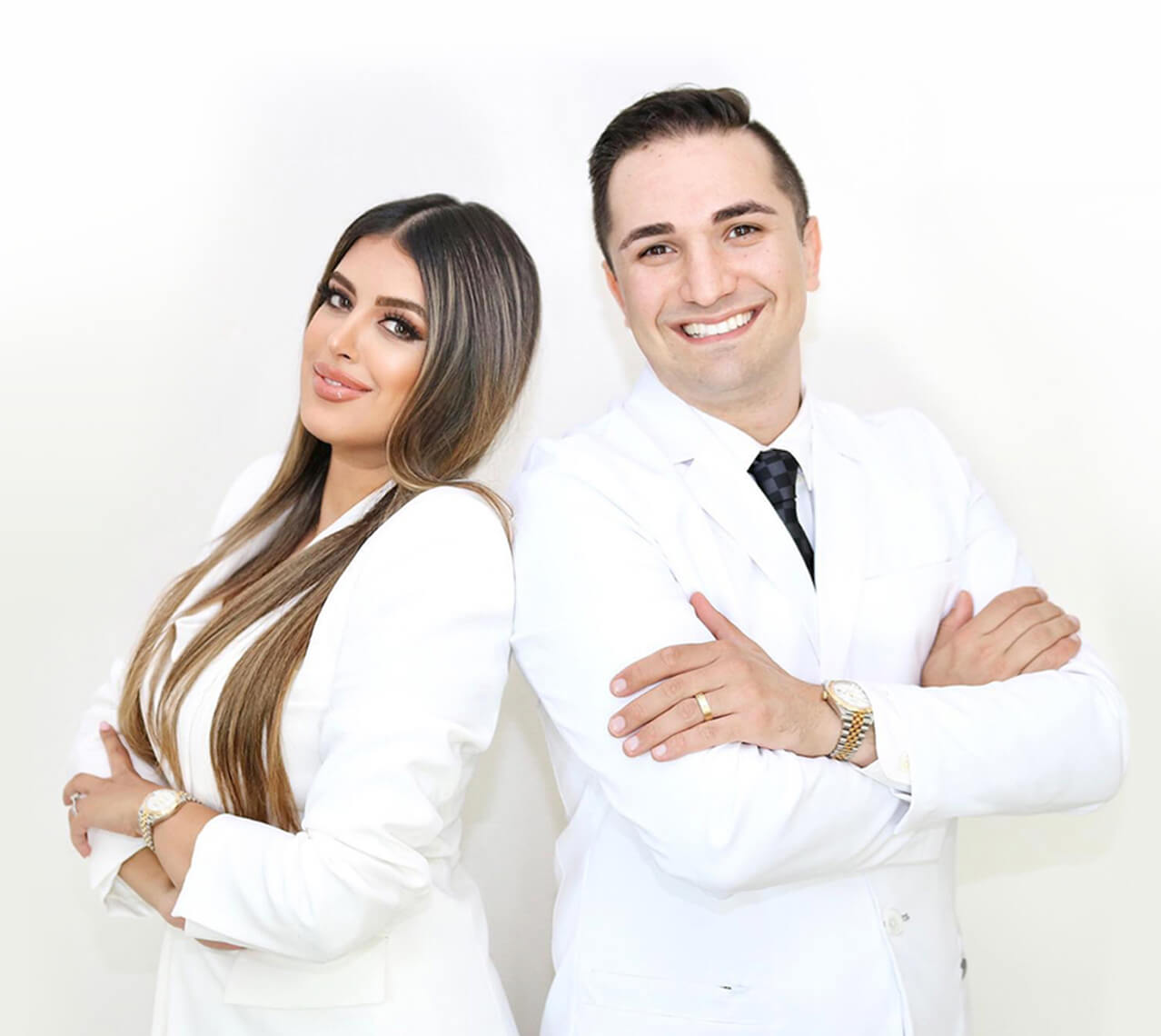 Frequently Asked Questions
Porcelain inlays and onlays are dental restorations used to repair and strengthen damaged or decayed teeth. They are custom-made from porcelain and are used when a traditional filling is insufficient but a full dental crown is not necessary.
Porcelain inlays and onlays are fabricated outside the mouth and then bonded to the tooth, providing a more durable and natural-looking restoration compared to direct fillings.
Porcelain inlays are used to restore the chewing surfaces of back teeth when the damage or decay is too extensive for a traditional filling but not severe enough to require a dental crown.
Porcelain onlays are used when the damage or decay extends beyond the chewing surface to include one or more cusps (protruding points) of the tooth. They are a more extensive restoration than inlays.
The procedure involves removing the damaged or decayed portion of the tooth, taking an impression, and having a custom-made inlay or onlay created. The restoration is then bonded to the tooth using dental cement.
Porcelain inlays and onlays are custom-crafted to match the color and shape of your natural teeth, making them virtually indistinguishable in the mouth.
With proper care and maintenance, porcelain inlays and onlays can last 10 to 30 years or more. Regular dental check-ups and good oral hygiene practices are essential for their longevity.
Porcelain inlays and onlays are typically more expensive than traditional dental fillings due to their custom fabrication and durability. However, they offer superior longevity and aesthetics.
Yes, porcelain inlays and onlays are often used to replace old metal (amalgam) fillings, providing a more natural appearance and eliminating the potential health concerns associated with amalgam fillings.
Porcelain inlays and onlays are suitable for many patients, but the dentist will assess the individual's oral health and specific needs to determine the most appropriate treatment option.
Paying For Your Dental Implants
We accept dental insurance
Payment plan options available
CareCredit financing accepted
ArooshaFit
Okay WOW! Where do I even begin!?
This was hands down the best dentist experience I've ever had.
I'm not someone that enjoys going to the dentist & I try to avoid it at all costs but my mom was raving about their services so I decided to finally go in.
As soon as you step in the aesthetics are just beautiful, there's comfortable couches, the staff is very friendly & offered me coffee/water.
I was given a little checklist to select some things they offer to make my experience more comfortable, when I entered the room there was a lavender like smell, a heated pillow around my neck, a blanket, a TV on the top so when I was laying in the chair I could see a beautiful scenic video and was given headphones with relaxing music playing (you can change the channel too).
I felt like I was in a spa!!
Dr Arman was SO professional and explained everything very well.
I was in & out in a timely manner too.
I already have my next appointment booked & looking forward to going back.
I left feeling great and that's not normal for me after a dentist appointment.
Highly highly recommend A2 dental! They're the BEST, I can confidently say I'm never going back to another dentist again.
write to our
Dental Office