Mouth Guards
First Class Dental Experience
The Comprehensive Guide to Mouth Guards in Orange County
In the world of dentistry, where teeth whitening and orthodontics often take the spotlight, there exists a silent guardian of your oral health — mouth guards. While they may not be the most glamorous topic, these unassuming devices play a pivotal role in preserving your dental well-being and ensuring your peace of mind. In this comprehensive exploration of mouth guards, we will unravel the significance of these protective tools and shed light on who can benefit from them. We'll discuss the diverse options available, and we'll introduce you to the dedicated team at A2 Dental Lounge, your trusted Orange County dental office, who go above and beyond to provide custom-fitted mouth guards that set new standards for comfort and protection. Stay with us on this journey, as we delve into the world of mouth guards and why A2 Dental Lounge should be your first choice for safeguarding your smile.
Understanding the Importance of Mouth Guards
Amidst the dazzling array of dental treatments and procedures, there exists a humble yet indispensable guardian of your dental well-being: the mouth guard. These often-overlooked devices play a pivotal role in ensuring that your smile remains radiant and your teeth, unharmed. In this section, we will delve deeper into the world of mouth guards to unveil their significance and the diverse scenarios in which they become essential.
Mouth guards, in their various forms, serve as a resilient barrier between potential harm and your precious teeth. Their primary role is to shield your dental structures, primarily during physical activities where accidental trauma or injury is a genuine risk. While they might be most commonly associated with sports, mouth guards have a broader range of applications that extend beyond the playing field.
Unmatched Dental Care: Choose A2 Dental Lounge for Your Mouth Guard Needs
In conclusion, mouth guards are more than just protective devices; they are the unsung heroes of your oral health. Everyone from athletes to those grappling with teeth grinding can benefit from them. However, the key to ultimate comfort and protection lies in choosing the right professionals for the job.
A2 Dental Lounge, your trusted Orange County dental office, stands out as a beacon of excellence when it comes to crafting custom-fitted mouth guards. Their expertise, commitment, and in-depth knowledge of the unique dental needs of Orange County residents make them the ideal choice for anyone seeking to safeguard their dental health.
So, when you think of mouth guards in Orange County, California, remember A2 Dental Lounge. Your smile's guardian is just an appointment away. Choose us for unparalleled expertise, personalized care, and mouth guards that fit like a dream, ensuring your dental health is in the best of hands.
In Orange County, choose A2 Dental Lounge for the protection and care your smile deserves. We are your partners in oral health, and we look forward to serving you. Contact us today and experience the A2 Dental Lounge difference.
Nicola Casale
"A2 Dental Lounge is the best practice ever! Gorgeous and luxurious design with state of the art technology. The staff is amazing – so kind, caring and thoughtful. They always asked how they could make the treatment the best experience and you even receive a warm washcloth after your cleaning! Dr. Arman was attentive, gentle and communicated during each step of the appointment. For anyone fearful of the dentist, this is your place! They will make you feel comfortable, put you at ease and ensure that your time with them is only positive."
WHY CHOOSE US
Our dedicated team of Orange County dentists provide personalized attention while listening to your concerns and goals. Through collaborative decision-making, we create a customized treatment plan aligned with your desires. With our unmatched expertise and compassion, trust that your smile is in the hands of professionals committed to helping you achieve the smile you deserve. Experience an elevated dental journey in our state-of-the-art facility, where comfort and advanced technology meet. At A2 Dental Lounge, your smile is our passion, and we are here to help you shine confidently with every beam.
We offer a comprehensive range of dental services, ensuring that all your oral health needs can be met under one roof. Whether you require routine check-ups and cleanings, cosmetic dentistry procedures or oral periodontal surgery, our skilled team can provide the necessary care.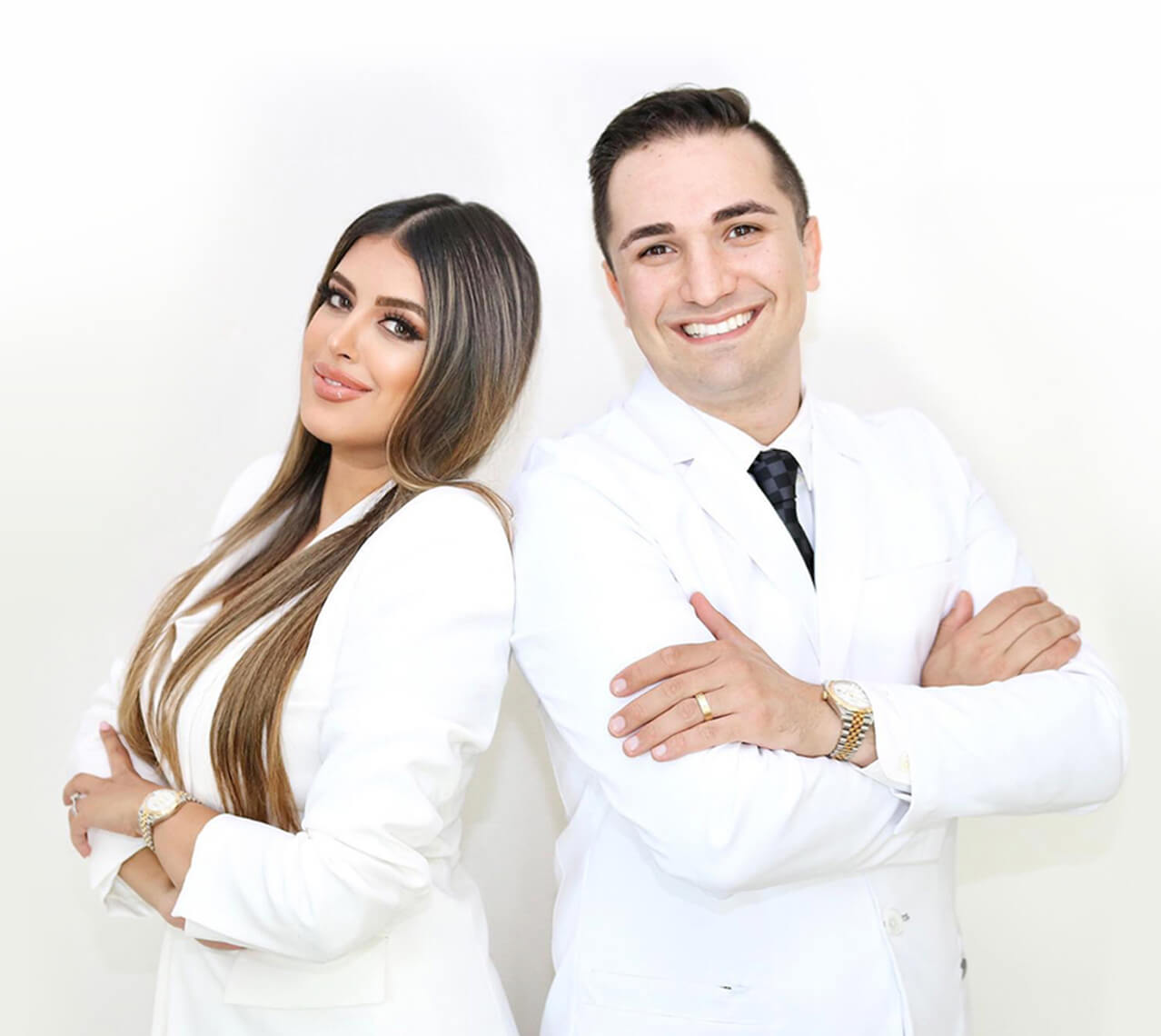 Frequently Asked Questions
A mouth guard is a protective device typically made of soft or hard plastic that is worn over the teeth to prevent injury to the mouth, teeth, and jaw during sports, teeth grinding (bruxism), or as a treatment for conditions like sleep apnea.
A sports mouth guard is worn during athletic activities to protect the teeth and mouth from injuries such as chipped or knocked-out teeth, lip and tongue injuries, and jaw fractures.
A sports mouth guard is designed to protect teeth during physical activities, while a night guard is worn during sleep to prevent teeth grinding and clenching.
Yes, over-the-counter mouth guards for sports are available, but they may not provide the same level of protection and comfort as custom-fitted mouth guards provided by a dentist.
To get a custom-fitted mouth guard, a dentist takes impressions of your teeth. A dental laboratory then creates a personalized mouth guard based on these impressions.
A night guard for bruxism provides a protective barrier between the upper and lower teeth, reducing the damaging effects of teeth grinding and clenching and alleviating associated pain and discomfort.
Yes, specially designed oral appliances or mouth guards can be used to treat snoring and mild to moderate obstructive sleep apnea by repositioning the jaw and tongue to keep the airway open.
Mouth guards should be rinsed with cold water after each use and regularly cleaned with mild soap and a toothbrush. They should be stored in a ventilated container to prevent bacterial growth.
The lifespan of a mouth guard depends on factors like wear and tear, but they may need to be replaced every 6 months to 2 years. Regular dental check-ups can assess the condition of the mouth guard.
Some dental insurance plans may cover the cost of a mouth guard for specific medical reasons, such as treating bruxism or sleep apnea. Patients should check with their insurance provider for details.
Paying For Your Dental Implants
We accept dental insurance
Payment plan options available
CareCredit financing accepted
Cindy Escude
Dr. Shahriar Agahi is at the top of his field regarding both his technical expertise and communication skills. He fosters an open, communication link with and for his patients. He exhibits endless patience as he outlines procedural options and related details; in addition to, addressing any and all questions and/or concerns his patient has. His technical knowledge and skills are of expert caliber Through Dr. Agahi's kindness, insight, patience, thoughtfulness, understanding. knowledge and genuine concern, he provides his patients with Five Star Care times two! As a fyi, a bit of my background to support my belief of Dr. Agahi as an excellent Medical Provider. Over the years, due to many aggressive surgeries and treatments, I deal with complex, chronic medical challenges each and every day. Through the years, my issues require consultations and/or treatments with a wide range of Providers whose expertise crosses into numerous specialized areas. My complex dental environment significantly deteriorated the past few years, reaching a dangerous level of severity the summer of 2022.

After extensive research, God's blessing and a little luck, I had a consultation with a Specialist practicing in CA, while I reside in Utah … it was Dr Agahi. Since then, we have had many discussions regarding treatment options and detailed procedures in conjunction with my challenging medical conditions. Our conversations led to a treatment plan, scheduled surgeries of 15+ hours, many trips to CA and a healthy dental environment, in progress today, which includes 12 successful implants. With my extensive medical history and the fact I needed to consult with over 70+ Specialists, I have been exposed to numerous methods of practicing medicine within my Team. I shared a bit of myself with you to justify my ranking of Dr. Agahi within the top Specialists 5 of my entire Medical Provider Team. In addition to his technical knowledge and skills, I value most his gift to communicate and treat his patient as an individual, a person he has concerns for, an individual he cares about! I am most grateful to have found Dr. Agahi and have him as a key, crucial member of my Medical Support Team; he's the Best!
write to our
Dental Office